Cabrinha Stylus 2014
LIGHTWIND / FREERIDE
Sizes (cm)
145 x 45
155 x 47
165 x 48
EXCELLENT PERFORMANCE IN LIGHT WIND
EXTRA WIDE OUTLINE FOR EARLY PLAINING
LOW DRAG FIN DESIGN
COMPATIBLE WITH HI, H2, AND BOOTS
2 NEW SIZES FOR ULTRA LIGHTWIND OR RACE
The Stylus is made to perform in the fickle conditions known as threshold winds. Threshold winds are generally thermal breezes with wind speeds just strong enough to fly a kite. The flat rocker line and extra wide outline make the most of these less than ideal wind conditions. In many cases the Stylus twin tip will be the difference between sitting on the beach or getting a full kiteboarding session.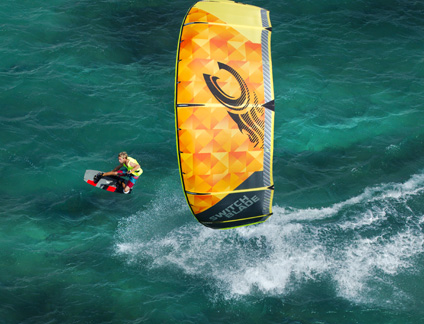 Cabrinha Spectrum 2014
BROAD SPECTRUM PERFORMANCE FREERIDE
Sizes (cm)
133 x 40
136 x 42
140 x 42.5
144 x 43
148 x 44
SHAPED FOR AN EASY RIDE IN VARIABLE CONDITIONS
EXCELLENT ENTRY LEVEL BOARD THAT EVOLVES WITH YOUR RIDING LEVEL
EARLY PLANING
EASY LANDINGS
COMPLETE WITH HYDRA FOOT STRAPS, FINS AND HANDLE
The Spectrum is a Universal Ride model which means that it can perform in any and all conditions suited for twin tips. The Spectrum implements many of the construction techniques and materials often found in our high end models. Features such as: Paulownia wood core for strength and rebound. Urethane side wall construction. The Spectrum is a progression model which means that it has the performance ability to keep up with your riding level as you progress.
Crazy Fly Boards
Pro Tour Model 2012
Pro Tour Model is the top board in CrazyFly range of freestyle boards. It is designed purely to be used for new school freestyle and aggressive riding. This board was ranked by Kiteworld magazine as one of the top three freestyle boards on the market. Highest quality of materials and perfectionism in details can be seen on all the parts of this board.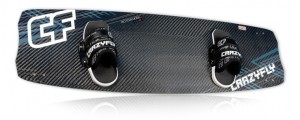 Raptor LTD 2012 – Double ConcaveCrazy Fly Raptor Pro Limited
Raptor LTD is a brand new high performance freeride & freestyle board in CrazyFly's range.
This board has a unique double concave shape combined with full carbon construction and strong CNC shaped tip to tip wood core, which provide amazing control of flex, stiffness and pop. Cutting powered turns and making transitions with this kind of bottom shape is so easy that anyone can feel like a Pro. Say goodbye to water splash, as the concave channels direct the water exactly where it belongs – away from the rider.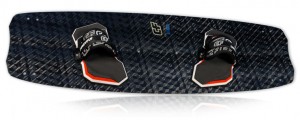 Cruiser Pro 2012crazy fly kiteboard cruiser pro
Cruiser was, is, and always will be a light wind machine. The name of this board explains it all. Cruising around, having fun and enjoying the ride even in the lightest winds. Of course, this board can handle a lot more than that.Due to its unique core construction combined with extremely light layers of carbon, Cruiser Pro can also be ridden with some amount of aggression. Very well balanced medium flex of this board suits intermediate and advanced riders. Board rides comfortably in choppy waters, has flat rocker and narrower tips which make it an incredible light wind board.